Oral health is important at any age, but for children, taking care of teeth and gums holds special significance. Dental caries, also known as cavities or tooth decay, is one of the most prevalent childhood diseases in the United States. If left untreated, caries can have a massive impact on a child's development, affecting everything from speaking and eating to learning and play.
Thankfully, caries are wholly preventable, and the dental habits children learn when they're young can set them on a path to a lifetime of good oral health. February is National Children's Dental Health Month and with it, Quantum Labs brings you new affordable and exciting ways to keep your youngest patients healthy and happy.
For a limited time, when you buy 3 boxes of Quantum Kids' and Junior brushes, you'll receive 1 box free. You can choose from a variety of colorful and creative designs your pediatric patients will be sure to love. Additionally, you'll receive either 288 activity books or a 5-roll assortment of dental stickers absolutely free with your purchase. These items add value to every visit by making oral care fun, which encourages good habits at home and keeps kids looking forward to their next appointment.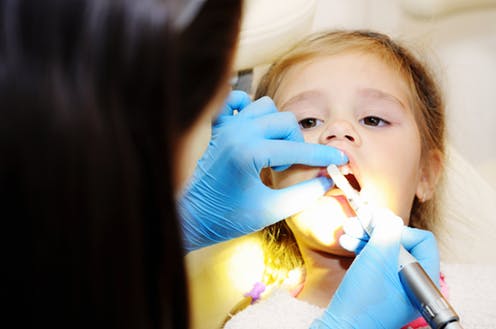 Quantum is also offering a free headrest (a $44.99 value) with the purchase of a child booster seat. This comfy combo by MediPosture helps you better treat pediatric patients and features an anti-microbial cover to keep the operatory safe and free from infection. Both booster seat and headrest are available in beige and grey.
For patients of all ages, Quantum offers new patient supply bags for take-home care items. Choose from paper or plastic and a variety of vibrant designs for just 12 cents each. New customizable bags are also available for as low as 46 cents each—add your full-color logo and practice information to give patients a gift they'll remember you by.
Until the end of February, Quantum also has great new deals on practice basics. When you purchase 3 boxes of Medicom's acclaimed SafeMask® Master Series, you'll receive 1 box for free. Likewise, buy 3 cases of SafeBasics™ General Purpose Gauze Sponges to get 1 case free. Lastly, keep your staff safe, comfortable and stylish with Medicom's new SafeWear™ Hipster Jackets and get a free bag when you purchase 4 bags.
All of these promotions last until February 28th, 2020, so order now and save big on practice basics and patient-care items for every age.
To sign up for emails about flash sales and specials, find a full product selection and discover even more ways to save, visit Quantum's website or call 800-328-8213